15 Foods That Help With Bloating, According to Nutritionists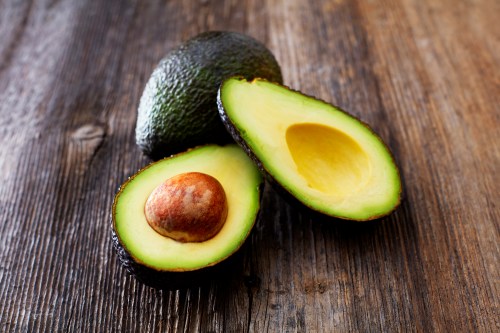 When gas causes your stomach to feel, well, inflated—whether it's that time of the month or you overindulged at dinner—the last thing you want to do is eat more. But, according to nutrition experts, not all snacks are created equal—there are foods that help with bloating, while others exacerbate the situation.
"Bloating can be caused by consuming foods that produce more gas than others, contain a high salt content, eating or drinking too quickly, or consuming carbonated drinks," explains Marissa West, ACE-certified personal trainer and nutrition specialist and founder of West Kept Secret. "It can also be caused by a lactose intolerance, dairy aversion, or another health condition, such as irritable bowel syndrome or celiac disease."
Depending on the cause of your bloat, certain foods can help you get relief by reducing inflammation, activating the release of digestive enzymes, or coaxing the bloat through your digestive tract with water and fiber. To avoid bloating in the first place, West recommends treading lightly with wheat, cruciferous vegetables like broccoli and cauliflower, and beans, as they can cause excess gas. Cindy Kasindorf, certified nutritional health counselor and founder of Remedy Organics adds that inflammatory foods like fried foods, processed snacks, and sugar can also trigger bloat because they're harder to digest.
While there is no magic pill for nixing that pesky bloated feeling, there are some foods that can help. Check out the below options and keep them at the ready for the next time discomfort strikes.
Advertisement – Continue Reading Below
Advertisement – Continue Reading Below
Advertisement – Continue Reading Below
Advertisement – Continue Reading Below